The holidays are a time for giving and animals waiting for their forever homes could use your help! Show some love to your local animal shelter this holiday season by donating items they use to make the stay of the cats and dogs in their care a little better.
Common Animal Shelter Wish List Items
You can find animal shelter wish list items at your local neighborhood pet store! Be sure to contact your local animal shelter first to learn which items they are in need of and how they are currently accepting donations. You'll be sure to make a shelter pet's day!
Toys
Dog food
Cat food
Treats
Beds
Collars & leashes
Stainless steel food and water bowls
Cat litter
Cat scratchers
Potty training pads
---
Shelter Pet Wish Lists
Stella & Chewy's supports shelters and promotes adoption through our Journey Home Fund. We donate to animal welfare organizations in need across the country and work with several shelter partners whose adoptable animals could use some extra love this year with fulfilled wish lists!
Second Chance Rescue
Second Chance Rescue, located in, works to reduce animal overpopulation in shelters, rescue and rehabilitate critically injured and neglected animals, and connect the community to services that enable animals to remain in their homes. Second Chance Rescue NYC is able to move, on average, over 1,000 animals from homelessness to safety each year.
Ship to:
Second Chance Rescue
34 Wiltshire Pl
Bronxville, NY 10708
---
HAWS (Humane Animal Welfare Society)
HAWS, located in Waukesha, Wisconsin, is an open admission animal shelter and full service humane society that offers pet adoption and re-homing, dog training, kids camps, spay and neuter programs, education and training, animal rescue, and so much more. HAWS has been saving lives since 1965 and has grown into a vibrant organization and lively facility in the community.
Ship to:
HAWS
701 Northview Rd
Waukesha, WI 53188
---
Friends for Animals of Metro Detroit
Friends for Animals of Metro Detroit, located in Dearborn, Michigan, is dedicated to the rescue, protection, and adoption of companion animals in need while inspiring the human-animal bond. They save 100% of healthy and treatable animals, provide high-quality animal care and adoption services, and deliver innovative outreach programs and activities that promote education.
Ship to:
Friends for Animals of Metro Detroit
2661 Greenfield Rd
Dearborn, MI 48120
---
Elmbrook Humane Society
Elmbrook Humane Society, located in Brookfield, Wisconsin, provides shelter for homeless animals, promotes the human-animal bond, and prevents animal cruelty and neglect. They have a 100% adoption rate for all healthy and adoptable animals while handling approximately 2,000 wild and domestic animals on an annual basis.
Find their general wish list here and most urgently needed items here.
Ship to:
Elmbrook Humane Society
20950 Enterprise Ave
Brookfield, WI 53045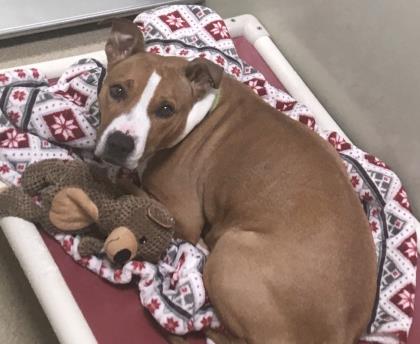 ---
Furry Friends Adoption, Clinic & Ranch
Furry Friends Adoption, Clinic & Ranch, located in Jupiter, Florida, is the only shelter open to the public in northern Palm Beach County and have been rescuing, rehabilitating, and re-homing homeless animals in their community for over 30 years. They also have a Veterinary Clinic, a Thrift Boutique, and a 27 acre ranch to help the animals in their care.
Ship to:
Furry Friends Adoption, Clinic & Ranch
100 Capital St
Jupiter, FL 33458
---
Sign up and save $3
Get the occasional email with exclusive offers, content and adorable pet pics!
*Required Fields
By entering your information, you are opting in to receive communication from Stella & Chewy's